Strategic Planning and Mitigation on projects demanding strict time-line schedules for city, county, state and federal regulatory compliance; involving zoning, NEPA, CEQA and a variety of regulatory issues.
Exceptional track record on multi-task responsibilities with schedule driven accomplishments for public and private sector projects.



Business Development with Fortune 500 companies, national and international clients have spanned over 40 years which involved capturing and marketing new development projects in subdivision, office, commercial and multi-million complexes.
Kathleen Haub, Broker -
Director of Contract Management and chief negotiator on all projects for national and international clients.




Kathleen, Broker for Old Pacific Realty was hired by Judge John Stodd, Successor Trustee for the Goodwin Thompson site and the law firm representing the landowners. The site was encumbered with a railroad tract splitting the site. Kathleen worked with the railroad spur and had the entire track abandoned in that sector that was holding up development for . During the 1920′s, the 3 original landowners had deeded their subsurface (MOG) and surface rights to their families and friends. Seventy years later the ownership had grown to 1581 owners. It took over eleven years to clear the title. Kathleen negotiated with the railroad, worked with the oil companies, Department of Oil and Gas and several law firms. Her project management, market research and contract negotiations were presented to the Probate Court and approved.
Real Estate Services performed for Landowners by our Broker, Kathleen
Marketing and Research
Demographic Reports
Negotiations on 16 Oil Wells with 2 Oil Companies and the Dept. of Oil and Gas (D.O.G)
Acquisition Negotiation with A. T. & S. F. Railroad
Oil Well abandonment per D. O. G. Regulations
Acquisition Negotiations with A.T & S. F. on land owned by A.T.& S.F.
Court presentation of complete transaction file to the Probate Court and Successor Trustee.
Kathleen Haub, Broker, was hired by the law firm representing 1581 landowners on this site.
Represented Landowner for for Single Family Luxury Homes Development
Kathleen served as the Project Manager, as well as Real Estate Marketing Brokerage Frim for Yorba Linda Pagentry.
This complicated project was encumbered with encroachment issues, flood control channel requirements, Department of Fish & Game issues, EPA resolution, inverse condemnation issues, Orange County Flood Control District mitigation and Environmental Management Agency requirements.
Negotiations with the City of Yorba Linda Planning & Engineering Departments, Soils, Engineering & Water issues, Geotechnical surveys, Water Flow Calculations, Project Feasibility, Project Management Pro-forma. Marketing Subdivision Site.
This project was deemed a worthless site by many Engineering firms and Developers. Kathleen, as project manager and Listing and Selling Broker, solved the issues and the site was sold to a British Developer who built upscale luxury homes. (Examples of finished homes above)

Testimonial from Land Owner "Kathleen has experience in ALL Real Estate. Her integrity is Heaven High, and this Ladies competence can't be beat. She is thorough and quite diligent, I bet she could find the "Holy Grail". She is the Best of all the Rest in the West. "
Mrs. Ava Page, Land Owner
Project Management coordination of architects, engineers, attorneys, soil engineering and financial analysis on multi-million commercial real estate. .
Demonstrates the ability to assimilate complex situations and reduce them to understandable concepts and create one page flowcharts to simplify complicated issues for team on projects.
Financial Analysis conducted project analysis which required pro-forma calculations, financial feasibility analysis, land use analysis, demographic reports, and soil analysis reports and regulatory compliance.
All factors affecting valuation, scope of project, schedule and budget.
Somerset Apartments - 416 Unit Project - 15.80 Acre Site
This project required the assembly of over 20 parcels which involved complex negotiations with:
• 9 land owners
• three oil companies
• Santa Fe energy company
• A.T.& S.F. Railroad
Testimonial from Developer
"I have worked since 1984 with Kathleen. During this professional relationship, I have repeatedly been impressed with her work ethics as well as her personal values. She is a tireless worker that is always striving to provide the best that is attainable. Kathleen has assembled one of the most impressive Real Estate Brokerage databases that I have seen. All of her efforts and work product are impeccable.
(Neal D.Graham, Developer in above described Placentia Apartment Complex)
Kathleen represented the Land Owner and sold the 28.9 Acres site to Chevron Land.
This site was encumbered with old oil wells, overgrown unsightly land located in the center of other new home subdivisions. Multiple oil wells were properly abandoned per State guidelines. This mixed-use residential Subdivision project became a combination of single family homes and town homes with extensive beautiful lush landscaping.
This successful project provided new homes to first time buyers in Yorba Linda and aided in the affordability crisis facing the city.

Testimonial from Real Estate Law Firm:
"I have known Kathleen and her work as a Real Estate Broker for approximately a ten year period. I have worked with her on several complicated land transactions during that period of time and have found her to be eminently qualified in the role of a Broker and very diligent and hard working in resolving problems related to those transactions so they could successfully close."
P. Jerold Walsh
Attorney, Real Estate Law Firm
Cox, Castle & Nicholson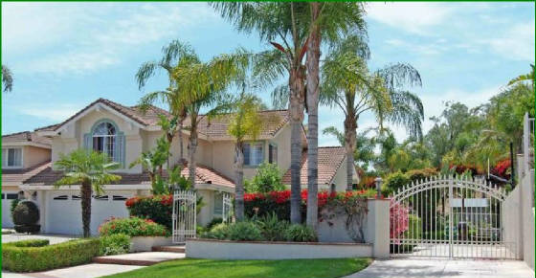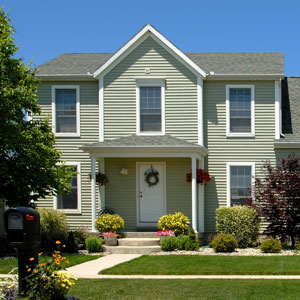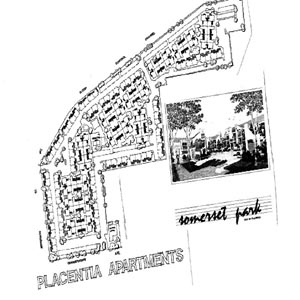 Old Pacific Realty Commercial Real Estate
8.59 Acres Industrial Building Site – Corona, California
This project was a complicated land locked property encumbered with a variety of complex issues including IRS Tax Liens. Kathleen worked directly with several law firms, Title and several government agencies in order to clear the multitude of liens on the property. Complex Mitigation with County and City staff, resolving complicated development issues and extensive negotiations were necessary to solve the problems on this site. Kathleen turned this landlocked project into a successful Industrial Complex.
Kathleen Marie, President of Old Pacific Land, has represented Land owners for Fast Food Restaurant Sites, Industrial Projects, Shopping Center Sites, Orange County Art Museum, Office Buildings and Residential Subdivision Sites for over three decades.